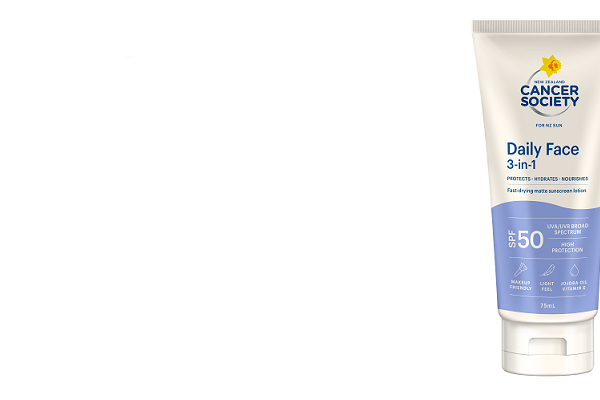 Daily Face 3-in-1
Discover this new product by the Cancer Society. Achieve protection, hydration, and nourishment all in one easy step.
Discover Daily Face 3-in-1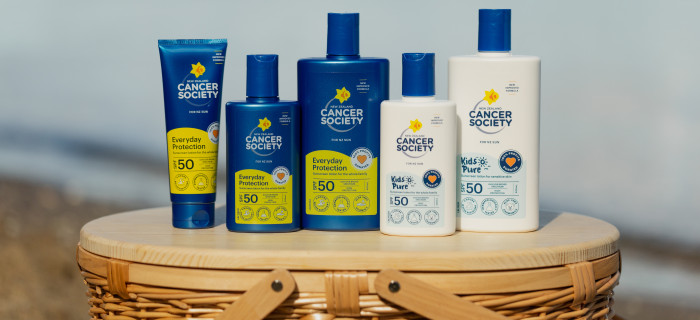 Visible protection. Invisible donation.
Lets keep Kiwis protected this summer by choosing Cancer Society Sunscreen and hats, and help those affected by cancer.
Shop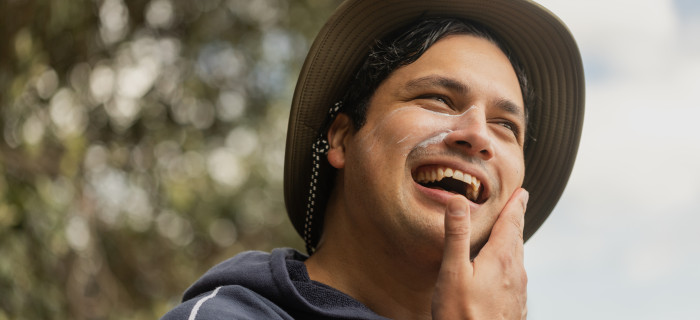 Be SunSmart
Most skin cancer is caused by too much exposure to the sun. Learn how to keep safe while still living life in the sun.
SunSmart website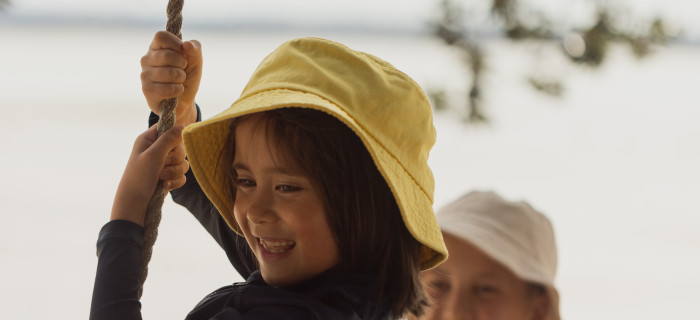 Protect your tamariki this summer. Reapply, reapply, reapply
Our new, improved formulas are pulling out all the stops, but sunscreen is only as good as how you apply it.
Applying sunscreen